hello! I'm Renee Marie Smith, Esq.
Leave The Court To Me,
I Will Defend Your Rights
And Bring Victory To You.

Real Estate Law
We assist individuals and business entities in a broad spectrum of residential and commercial real estate transactions
Business Law
We understand the legal issues facing business entities and business owners and we are well-equipped to represent our clients
Contracts
Our representations include drafting, reviewing, and negotiating contracts. Please contact us today for a free consultation
Consulting
Ask Before You Act - Keep the Law on Your Side. We provide legal advice on Real Estate & Business law
Innovative Legal Solutions at the Highest Level
Our vision is ambitious. We are committed to providing innovative legal solutions at the highest levels to support our clients worldwide in shaping a critical course of action and building a powerful sense of identity and purpose that will long outlast the immediate crisis.
Our firm is built upon a core set of values that guide us in our connections with our clients and the communities we  serve. These values have a genuine and enduring effect on the way we conduct our trade, the way we treat our  clients and colleagues, and the way we go about growing our firm. 
We always strive to win for our customers even in the most difficult cases
Our customers put their trust in us and we did not let them down, helping them win
We are here for you to draft the contract, prepare the seller's documents and coordinate the closing with disbursement of the funds.
With over 50 years of combined experience, you are safe with us. We will guide you from contract to closing to make sure your interests are safe. We are here for you to draft the contract, prepare the seller's documents and coordinate the closing with disbursement of the funds.
Our commitment and dedication to continually move forward enables us to improve our representation and provide you with a service you can't find anywhere else.
What Clients Say About Us?
" Renee was fantastic. Responsive, direst, to-the-point, and fair. She walked me through an unfortunate real estate transaction. I would use her again! "
Barbara Kuhn
Pittsburgh, PA
"Bright, articulate and knowledgeable. We were very impressed with Ms. Smith and would recommend her for all your real estate needs."
"The best I've ever had. Period. Very personable, and has a genuine concern fir her client's happiness, which in today's environment, is rare."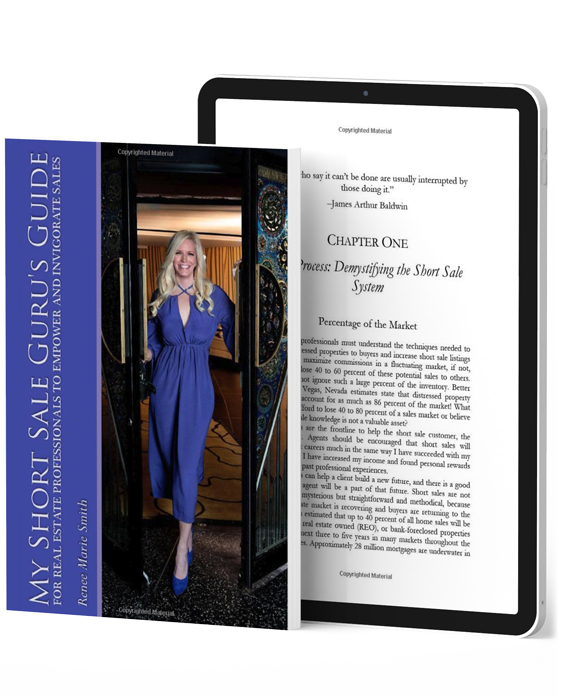 A Passionate Book Drawn From My Experience In Law
Renne Marie Smith's book presents the powerful tools of argument that have been honed through the ages in law. If you are a law student or new lawyer, a business professional, or a government official this is for you.
Full legal necessary for individuals

Including physical book and e-book
Get news every day, Straight to your mailbox.
Subscribe to our Newsletter!
Mon – Fri: 9.00 am to 5.00 pm
Sat: Closed
Sunday: Closed